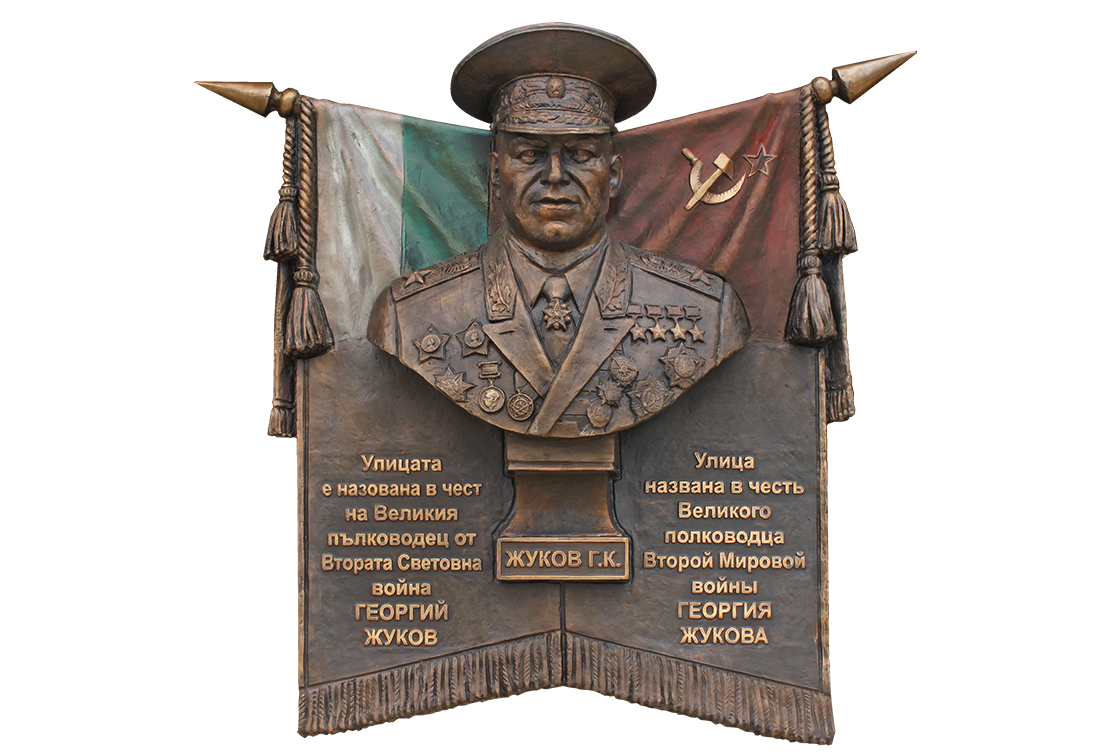 On July 28, 2016 a street situated in Bulgaria, in the resort town of Byala in the Varna region was officially named after the famed World War II Soviet General, Georgiy Zhukov. An official ceremony was also held to commemorate the opening of a monument to the famous commander. "To perpetuate the name of Georgy Zhukov was proposed by the citizens of Byala, taking into account the merits of the marshal in the fight against fascism during the Second World War," the Sustainable Development Fund of Bulgaria said in a press release. The mayor of Byala, Atanas Trendafilov, told the attendees that both events were timed to the 120th anniversary of Zhukov's birth.
The opening of the monument was attended by the Mayor of Byala; representative of the Russian Consulate in Bulgaria; A.Pavlikov, chairman of the Committee for Memory of Zhukov; the Russian Diaspora; "Night Wolves" biker association; Andrey Sledkov, creator of the sculpture; and residents of the city. Following the opening, the Committee for the Memory of Marshal Zhukov solemnly awarded Andrey Sladkov a medal for the creation of the monument.

On October 25, 2017, the Ambassador Extraordinary and Plenipotentiary of the Republic of Bulgaria to the Russian Federation, Boyko Kotsev, presented the sculptor Andrey Sledkov with the commemorative medal "Samara Cross" in recognition to his contribution into the culture of Bulgaria and the maintenance of historical sites. The award was established in honor of the 135th anniversary of the liberation of Bulgaria from the Ottoman yoke and is a central feature of the Bulgarian banner of Samara - one of the symbols of the armed forces of Bulgaria. The award ceremony was held at the Bulgarian Embassy in Moscow during a celebration marking the Day of Slavic Writing and Culture.